Preschool Admissions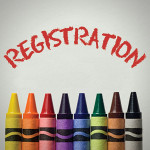 Registration for the 2020-2021 preschool year begins January 13th.   Registration is ongoing and will remain open each year until all spots are filled.
The first day of school for the 2020-2021 school year is Wednesday, September 9th. Tours will be available beginning in January by appointment.  Contact us by phone (309-842-9060)  or  email (mudpieuniversitypreschool@gmail.com)  to set up a tour.  You can keep track of our progress and updates by "liking" our Facebook page.
Registration for the following classes is currently open for the 2020-2021 School Year
Option 1:  3 Day Preschool (Mondays, Wednesdays, Fridays) 8:30-11
Option 2:  2 Day Preschool (Tuesdays and Thursdays) 8:30-11
Option 3:  5 Day Preschool (Monday-Friday) 8:30-11  
In addition to regular preschool classes, MPU will also be offering a STEAM enrichment class (Little Engineers) on Mondays throughout the school year.  This new program will offer additional opportunities for investigation and discovery.  Ongoing investigations will be hands-on and packed with language skills, math, social studies, music, and movement.  Little Engineers will introduce your child to science and engineering concepts through creativity and fun.  Preschoolers enrolled in Little Engineers will eat lunch at school.  
Little Engineers (Mondays) 11am-1:30pm
Our Back to School MudPie Making Party will be held on Wednesday, September 2nd.   Click 2020-2021 mudpie party for more information.
Click here to read…First Day of Preschool:  An Open Letter