All classes for the 2022-23 are full.  If you'd like to be added to the waiting list for this year OR an upcoming year:  https://forms.gle/bzy5f6CQd9WmqCbE9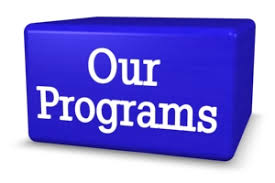 2022-2023 Preschool Classes
3 Day Preschool class meets on Mondays, Wednesdays, and Fridays (September through April)
Morning Class: 8:30-11
Afternoon Class: 11:30-2
2 Day Preschool class meets on Tuesdays and Thursdays (September through April)
Morning Class: 8:30-11
Afternoon Class: 11:30-2
5 Day Preschool class meets Monday through Friday (September through April)
Morning Class:  8:30-11
Afternoon Class 11:30-2
Past Programming…
Little Engineers is a S.T.E.A.M. enrichment class that meets on Mondays from 11-1:30pm. Preschooler who enroll in this class will eat lunch in the classroom and be members of our Jr. FIRST LEGO: Discovery Edition team
Watch a Video About the new Lego League Jr. Program for Preschoolers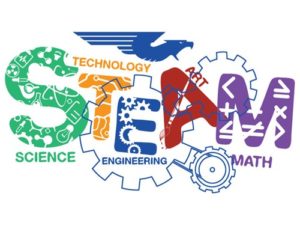 Minecraft Club Play Nights  Explore basic engineering concepts, take on a building challenge, and enjoy some free time to play and learn with other Minecraft players. Participants (ages 7 through 13) will have opportunities to learn through the world of Minecraft through a cooperative, positive learning environment without Griefers. Each session will be divided in two parts. The first half will be structured with building challenges and basic engineering concepts. The second half will be for free play. This program is open to both PE, mobile devices, and full PC versions of Minecraft; however, participants will be unable to play across versions, your child should bring the version they are comfortable with, or both.  Participants are required to have Minecraft installed and have experience playing.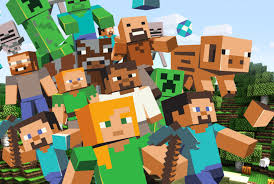 Junior FIRST LEGO League. The Jr. First Lego League (JrFLL) is designed to build interest in science and engineering through lesson plans and hands-on activities that will use LEGO elements such as gears, wheels and axles, pulleys, ramps, and more. There will be fun challenges and games all designed to inspire and encourage creativity, learning, and teamwork.  The JrFLL season runs from October through April.  Team members (ages 6-10) will meet multiple times per month  and will attend the JrFLL Expo in Springfield, Illinois.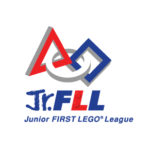 Creative Movement For Kids and their Grown Ups 
Dance and play the morning away in this joyful class celebrating creativity and connectedness between children and the grown ups in their lives.
Toddler and Grown Ups Class (ages 18 months – 2 years) In this class, toddlers will be introduced to music and explore ways bodies can move. Grown-ups will help children stretch and guide them around the space to keep them on task. The grown-up will participate in all activities with their young dancer. 
Older Toddler Class (ages 2-3) In this class, children will begin to come up with ideas and draw conclusions on their own. Dancers will continue development of body awareness, rhythm, flexibility, coordination, and confidence. A grown-up should plan to stay in the room and participate as needed so children feel more comfortable.